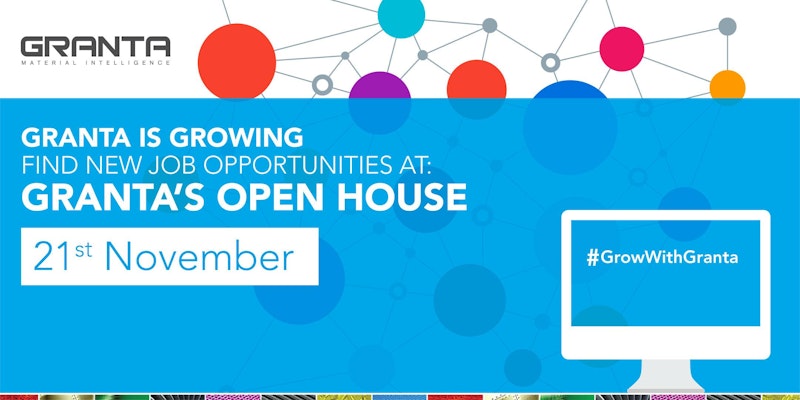 What are you doing on 21st November?
Join us at our Open House Evening and explore what life is like at an innovative Cambridge software company, with top engineering customers (e.g. Rolls-Royce, NASA, Boeing, Jaguar Land Rover) and a highly skilled multi-cultural team.
From 6.30pm at the Granta offices, you'll have the opportunity to meet the people making a material difference in industries ranging from aerospace to consumer electronics. Find out about our unique ethos, great achievements, and why we're so passionate about what we do.